Brilliant White Advanced Teeth Whitening Kit User Manual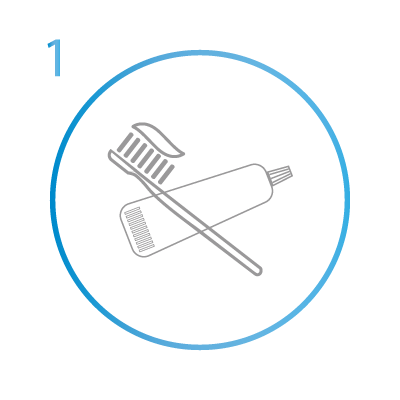 Clean your teeth by brushing it gently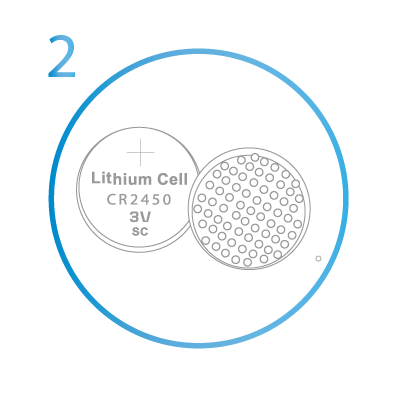 Take out batteries from LED and remove plastic film. Reinsert batteries.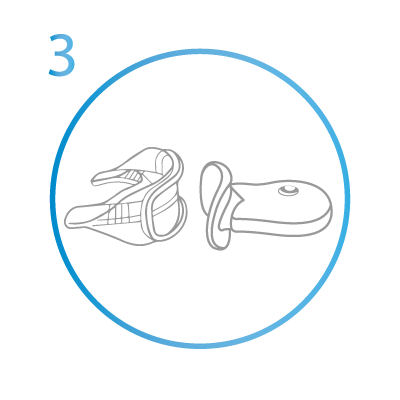 Attach silicone mouth tray to the LED.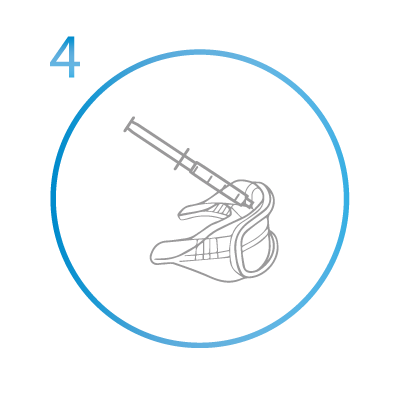 Apply 0.5ml whitening gel to the top and 0.5ml to the bottom of the mouth tray.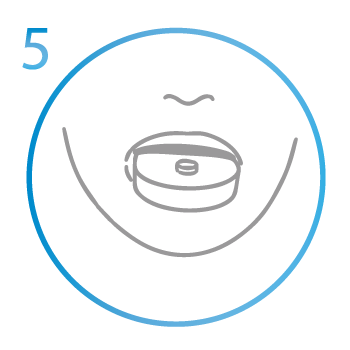 Switch on the LED. Insert the LED with mouth tray attached, to let the process begin.
Remove the LED after 10 minutes. Keep the mouth tray in for 30 to 50 minutes depending on sensitivity.
Remove the mouth tray and rinse. Rinse your mouth to remove any whitening gel residue.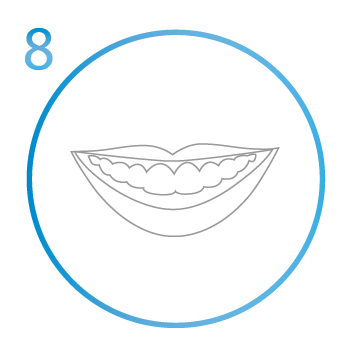 Start with a 20 minute session and increase the duration with each session to avoid tooth sensitivity.
For best results, use daily until you have finished the course or reached your desired shade.
Avoid smoking or consuming dark pigmented foods and beverages like coffee, tea and red wine after your whitening session. For ultimate results avoid these items during the whole week of your treatment.
Apply pressure to the mouth tray during your whitening session.
To prolong results, use our Activated Coconut Charcoal teeth whitening powder after finishing your advanced teeth whitening course. Our specially formulated Activated Charcoal will prevent new stains from forming if used at least three times per week.
We have included a blue desensitizing gel for in case you experience tooth sensitivity after finishing your teeth whitening sessions.
Add to the mouth tray after your session and keep in for 10 minutes.
No need to use the LED :)